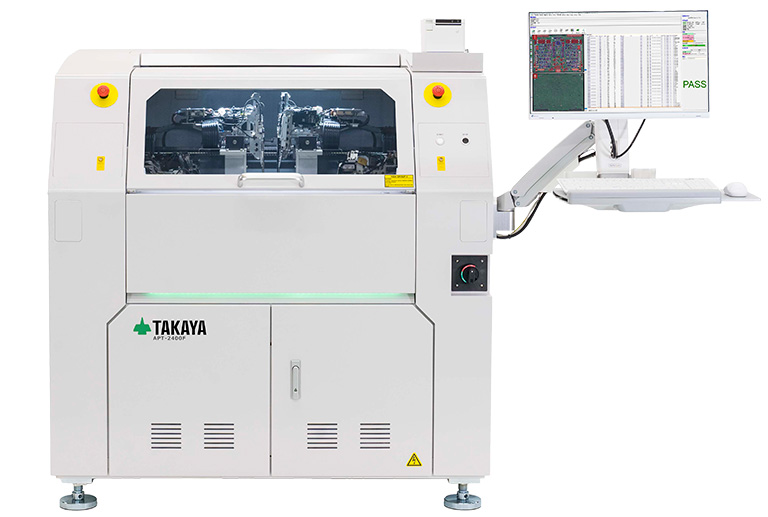 Flying Probe Tester
The TAKAYA APT series comprises test systems for the
detection of production defects

on assembled printed circuit boards using probes moving extremely fast independently of each other so that a

conventional bed of nails adapter is no longer required

. As early as

1987

, TAKAYA developed the concept of the Flying Probe Tester that combines the advantages of

advanced electrical test methods

and

high-precision mechanics

.

Since that time, TAKAYA has been

leading in the field of flying probe technology

and has

gained a reputation for excellence

and established itself as the standard used by virtually all of the major

Electronic Manufacturing Services

(EMS) providers worldwide as well as medical, aerospace, automobile and telecommunication companies that continue to manufacture their printed circuit boards in house. Learn More >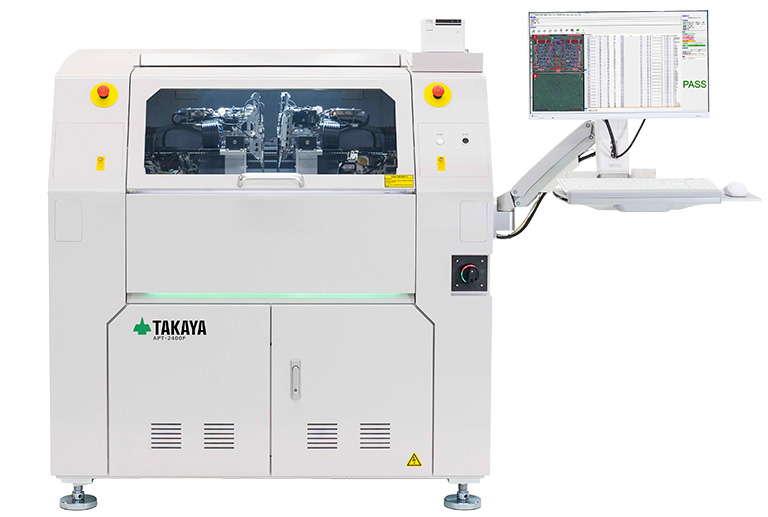 Industrial Equipment Business Division
TAKAYA presented the world's first flying probe tester, which is an innovation that has permanently changed the test strategies in almost all areas of the electronics industry. TAKAYA Flying Probe Tester has gained a worldwide reputation for excellence and reliability.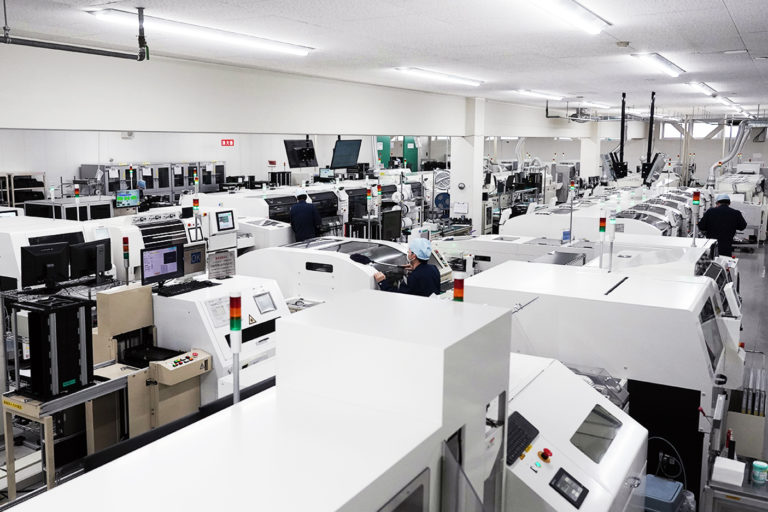 EMS Business Department
TAKAYA Electronics Manufacturing Services (EMS) combines long years of experience with state-of-the-art technologies to provide a wide range of value-added engineering and manufacturing outsourcing services to original equipment manufacturers.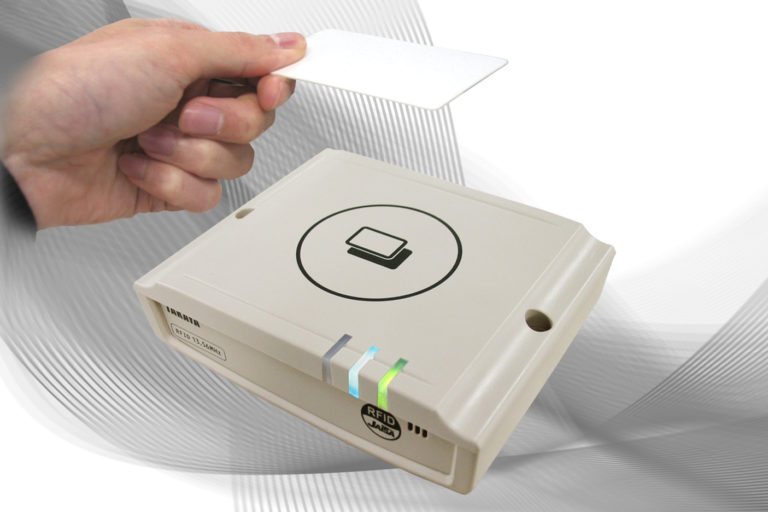 RF Division
RFID (radio-frequency identification) refers to a technology whereby digital data encoded in IC tags are captured by a reader via radio waves.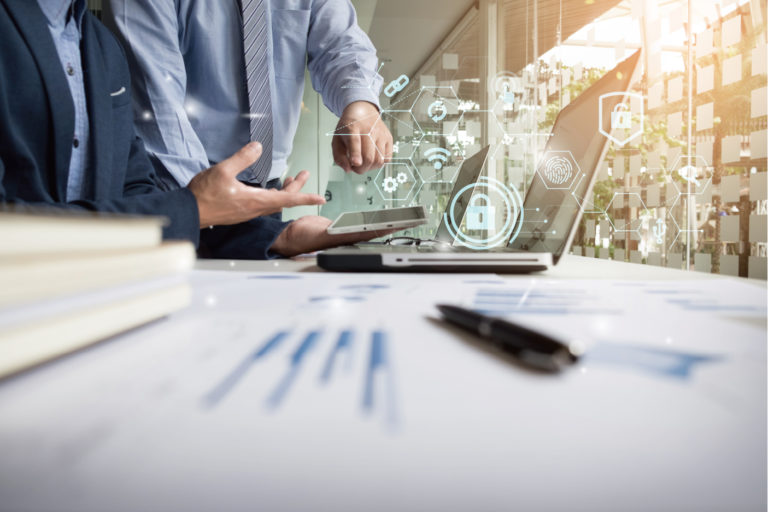 Solution Division
TAKAYA IT solution service makes the most of our technical know-how that was gained through our experience in TAKAYA group system development and human resources with expertise in the field of IT to provide leading-edge intelligent technical solutions to meet customer's diverse request.
Corporate Profile
Company Name
TAKAYA Corporation
Representative
Ryuji Okamoto, Chief Executive Officer
Head Office
661-1 Ibara-cho,Ibara-shi,Okayama,715-8503 Japan
TEL: +81-866-62-1870  FAX: +81-866-62-1886
Registered Office
3-9-7 Takaya-cho Ibara-shi,Okayama,715-0024 Japan
Establishment Date
September,1918
Paid-in Capital
100 million yen
Organization

EMS Business Department
Business Development Department
  Industrial Equipment Business Division
  RF Division
  Solution Division
  Sales Division
General Affairs Department

Main Business

Planning, development, procurement, and manufacturing of electronics-related products
(Production of information and communication equipment, industrial equipment, and printed circuit boards, etc.)
Development, manufacture, and sales of In-circuit tester
Development, manufacture, and sales of RFID-related products and anti-theft systems
IT solutions including OEM software service
Office solutions and sales of office equipment

Affiliates

TAKAYA SIIX ELECTRONICS (SHANGHAI) CO.,LTD.
TROIS TAKAYA ELECTRONICS (THAILAND) CO.,LTD.
S-TAKAYA ELECTORONICS INDUSTRY CO.,LTD.
SAIGON STEC CO.,LTD
TAKAYA SHOJI INC.
BlueMATE .Inc
HANATORI Museum, etc.
Contact Us
Address
661-1 Ibaracho, Ibara, Okayama 715-8503
Your message has been sent. Thank you!